Chinese New Year Celebration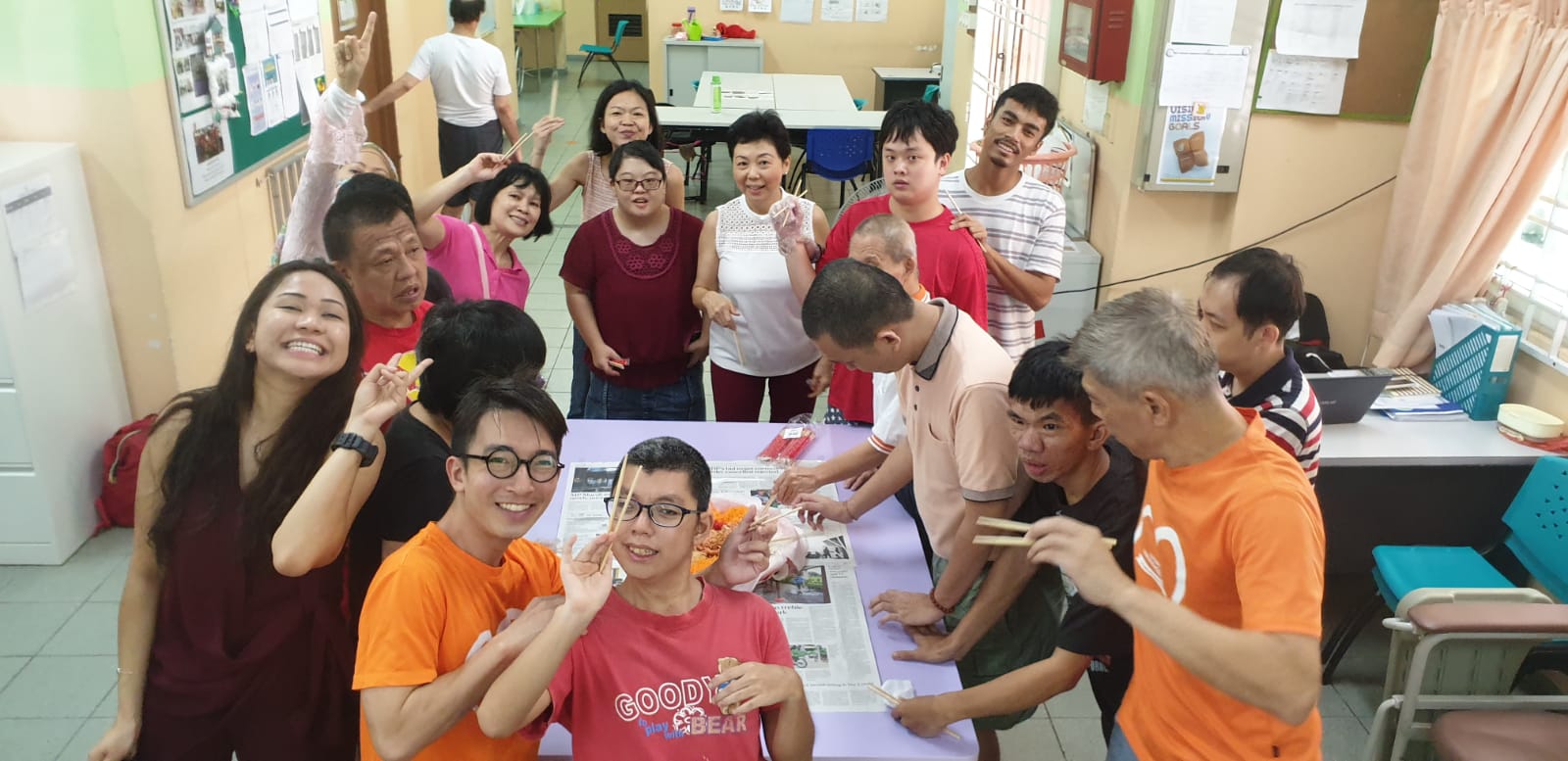 SUN-DAC Choa Chu Kang had our CNY celebration last Friday which coincidentally falls on this year Ren Ri, the 7th Day of the first month in the traditional Chinese calendar. To celebrate this happy occasion, we had a special programme lined up for our clients. Decorating honey Joy, Yu Sheng, chopstick game and special lunch were some of the activities that the clients were involved last Friday.
We started the day by playing CNY classics on the speaker while our clients make their way down to the centre clad in either red, pink orange or white. First programme was making honey joy! Our clients get to crush, mix, scoop and decorate their own cornflakes honey joy. There were 5 different sprinkles for them to choose from before we pop their honey joy in the oven.
Slightly before lunch, clients and staff gather together to experience Yusheng. We had 2 large vegetarian Yusheng for everyone to toss for good fortune. It was a joy to watch our clients joyful laugh and bright smile as we they try their very best to toss using their chopsticks.
For lunch, they were treated to a scrumptious Long John Silver meal. A meal that can be common to some of us but extremely rare for some of them. Meanwhile Kung Fu Hustle, a must watch movie for Chinese New Year, was playing on the screen. Clients get to watch it during their rest time.
Next up was Chopstick Game! Clients were each given an empty goodie bag and they can fill up with as many CNY goodies as they can within 30 seconds. The challenge is that they must only pick up their goodies using chopsticks. As for our clients who have difficulties with their gross motor skills, they were given tongs/ spoon and whole lot of help from their trainers!
Our clients end their day in the centre by bringing home a bag of goodies that was kindly sponsored by 1 of the Choa Chu Kang Residents.