A Professional and Personal Endeavour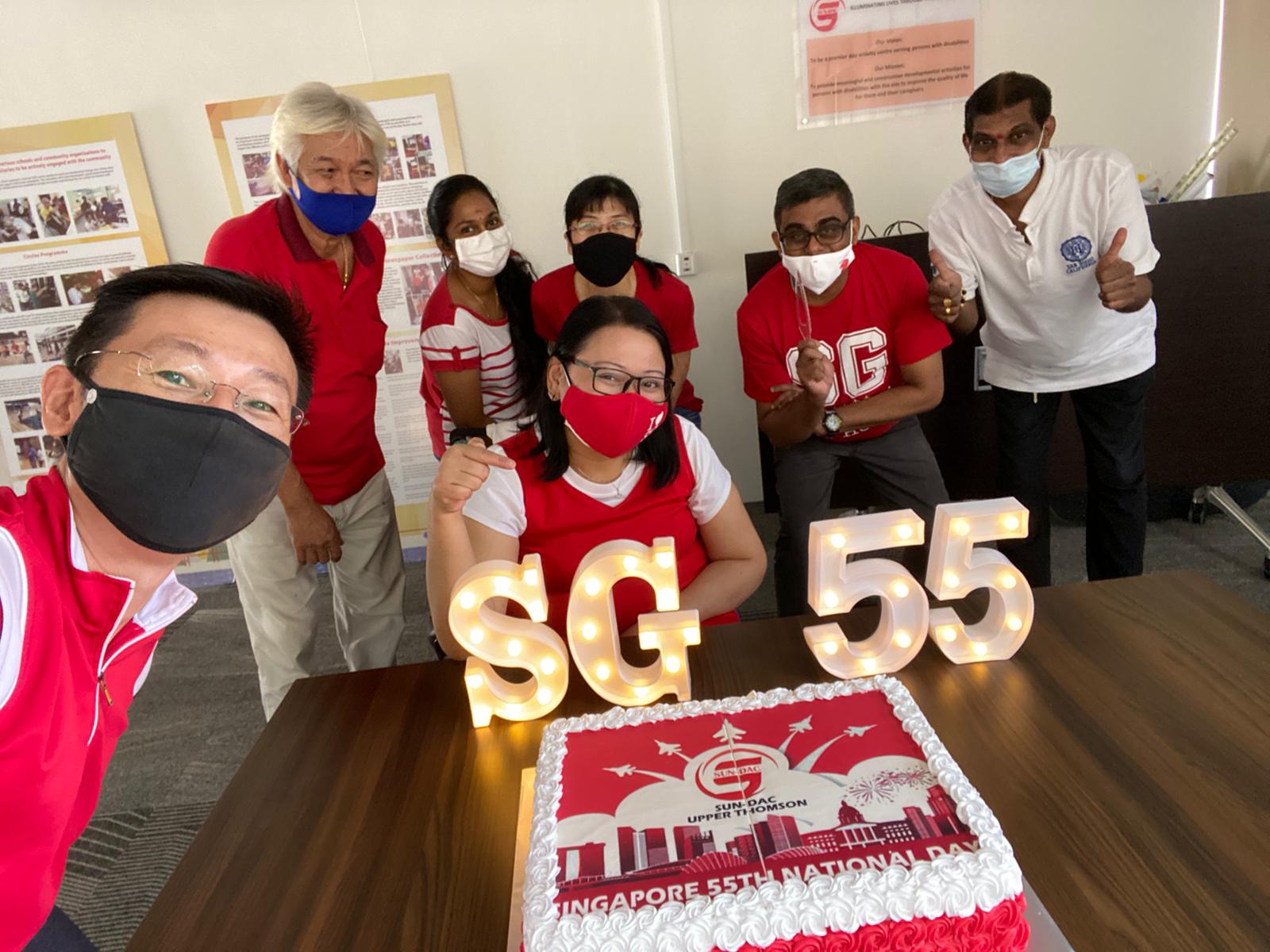 Arifeen joined SUN-DAC as our new centre manager at Upper Thomson at the end of March 2020. The following month, Singapore started the circuit breaker due to COVID-19. That was his eventful introduction to life at SUN-DAC. He did not get much of a chance to meet most of his colleagues in person before we started zooming for meetings and also supporting our beneficiaries and caregivers virtually during those intense months. We have come a long way from those early months of the pandemic. The community has demonstrated resilience in overcoming many challenges and shown compassion towards others in how we support one another through the difficult times.
And speaking of resilience and compassion, Arifeen's personal journey to where he is now embodies both these qualities.
His Personal Journey
Arifeen and his wife love children and they are determined to create a home that is nurturing and positive for their children. One of their children, Mohd, is a young boy with autism who is now studying in a special education school. While Arifeen's son sustained his desire to dedicate his life to a service of others in the disability sector, his first foray into it started when he was just twelve years old.
At the same age that his son is now, Arifeen started to care for his uncle who had special needs until his uncle's passing in 2009. It was a life-changing experience as a young caregiver that shaped his destiny. He pursued a career in accountancy but later, left it for a career in the disability sector. That was almost twenty years ago and he has not looked back since.
Being a parent of a child with special needs, Arifeen has very personal experiences of what social inclusion feels and looks like. He recalled having people stared at them unforgivingly when his son rolled on the floor in a public place, ate messily at a restaurant, or cried inconsolably when he could not take him on the escalator for the umpteenth time. Yet these negative experiences did not faze him. Instead, Arifeen is even more determined to raise our collective social consciousness to what it means or takes to embrace persons with disabilities in our midst. He believes that it starts with more exposure of persons with disabilities in the public spaces for members of the community to know them better. This can be as simple as bringing persons with disabilities out to places where specific activities are naturally taking place, e.g. eat a burger at a fast-food restaurant with others, swim in the public pool, take the public buses or trains to get to places. In short, it starts with 'just be seen', because what is hidden cannot be understood well.
The other thing Arifeen strongly believes in is taking pride in who your child is and to celebrate him or her. He is adamant that parents should believe in what their children can do and achieve. It is too easy to limit how far they can go when we start to think 'they cannot' more than 'they can'. When Arifeen first saw his son run in a Special Olympics race, he ran to the edge of the track and shouted 'go, son!', not because he wanted him to finish first but because he was already so proud of him for pursuing his passion and running for himself.
His Dream
So what is his dream for his son and others like him? While he felt that others around him may think it is a bit of a stretch, Arifeen believes that in less than a decade, it is possible for more and more individuals like his son to grow up and have the skills and opportunities to engage in open employment.
A last thought he wants to leave with our readers is this:
Positivity is always the key to face any challenges ahead. Because when you are negative, you spread negativity everywhere, but when you are positive, all things become possibilities.
So, let us stay positive, believe in our family members, friends, neighbours and beneficiaries with disabilities and together, say "yes" to social inclusion… because we can!