SUN-DAC Volunteer – An Inspired Dance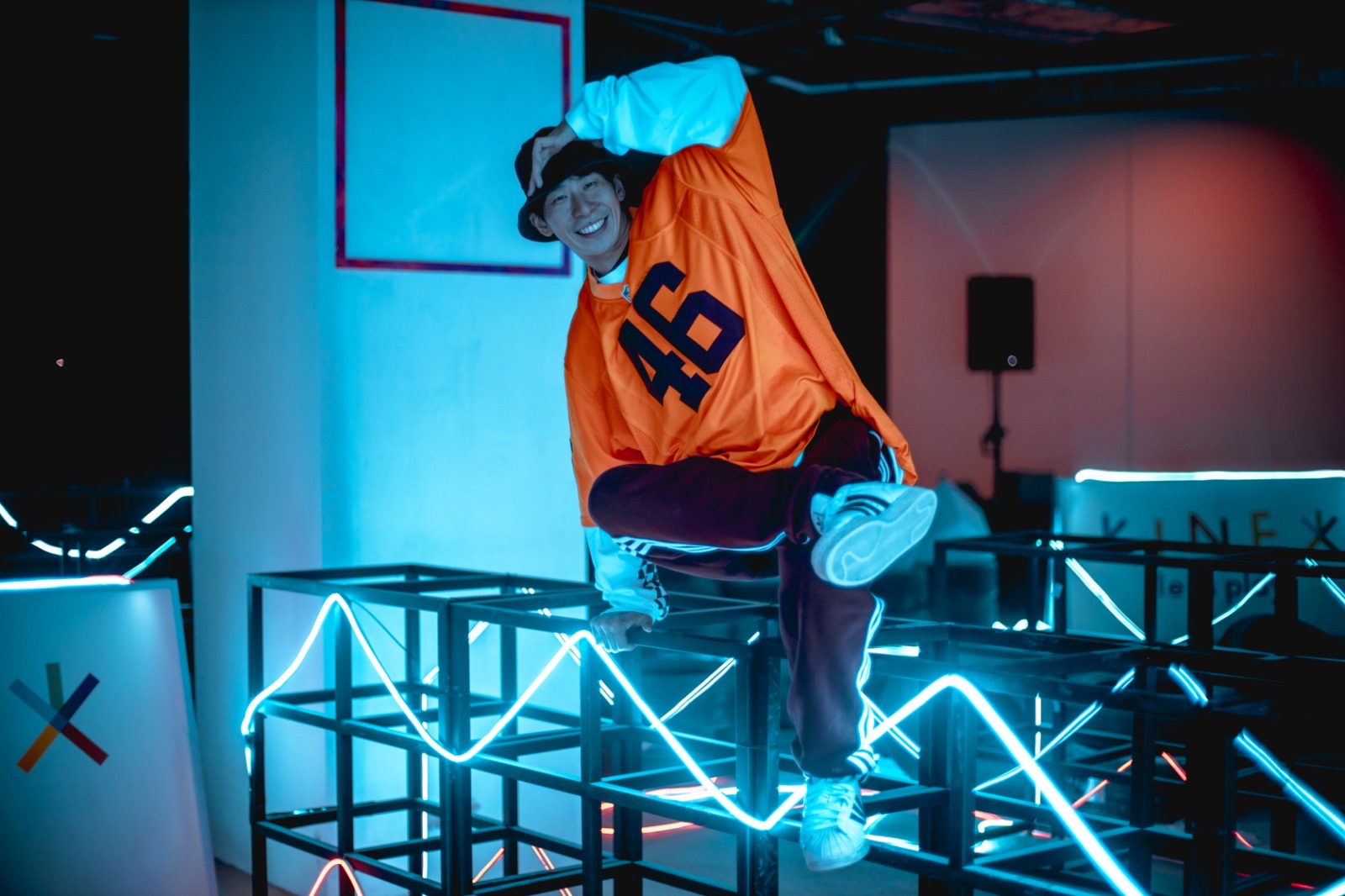 Dancing has always been his thing. Alex Teo started his career as a dancer at USS during the weekends. Now, he is a dance instructor for the past six years. However Alex is not just any dance instructor but one who has inspired and enriched the lives of many through dance in the last four years. Since last year, Alex and his bunch of dancer instructors, mainly of them youths, have been teaching some of our SUN-DAC beneficiaries dance in preparation for their inclusive flashmob dance performance organized by Disabled People's Association (DPA). Last year, SUN-DAC beneficiaries joined a group of individuals with different abilities to perform in places like Orchard Road and Kinex Mall. This year, we are preparing for a special online performance for the Purple Parade 2020.
Here's Alex in his own words.
What do you do?
Alex: I teach dance at Distinct Creative Arts (DCA Dance School) @ Kinex, and also children and adults with special needs from MINDS, APSN, Grace Orchard, Eden School and SUN-DAC.
Why do you do what you do?
Alex: I always believe in giving a platform or opportunity for people with special needs to be inclusive in our society. Having this inclusive flash mob platform allows me to be the bridge between these individuals and our society through the power of movement and dance.
Describe your experience(s) of volunteering as a dance instructor in the various special schools and services that support adults with disabilities.
Alex: Having prior experience with them definitely helps me to connect, interact and understand persons with disabilities on a deeper level. Every center, every lesson I go to will always be a different learning experience for me. I observe their behaviours to understand them better and to find creative ways to try to keep them engaged, and eventually to have fun through movement. I always keep an open mind when stepping into each lesson and it challenges me in all aspects as en educator. There were definitely good and bad days but I learnt how to adapt and I remain optimistic about providing the best learning experience for all of them.
I really like working with all the teaching assistants and caregivers for these special individuals. The teachers, assistants and training officers are very passionate and easy going people. I like how the staff are so helpful in assisting and guiding the students and clients. It definitely makes our job of teaching dance easier.
What has been memorable for you in your volunteering work?
Alex: One of my most heartwarming experiences was to be able to work with alumni from the previous flash mob in 2019, and having the opportunity to watch them grow in their confidence, motor skills, social and communicative skills. Definitely meeting new people is also very enjoyable as I get to know them and learn new things from them as well.
Overall I enjoy interacting with all of them, to teach them a new set of skills that complements the development in other areas of their lives such as social and personal skills. It also helps me to build a reservoir of experience so that I can continue to serve this community better in the future.
_____________________________________________________________________________
Thank you, Alex and your team of volunteers, for making a difference in the lives of individuals with special needs and for your passion in partnering us to empower and engender a socially inclusive community for all!